Fish Rock Creek
Big Horn Bed and Breakfast is located along Montana's Rock Creek, a legendary fishing destination.
Rock Creek is one of the most famous blue-ribbon trout streams in Western Montana. This stream offers riffles, pools, long runs and deep holes, it can be waded, except during a brief period of spring runoff. Rock Creek winds along for about 50 miles, its serene beauty invites both the dry fly and nymph fisherman.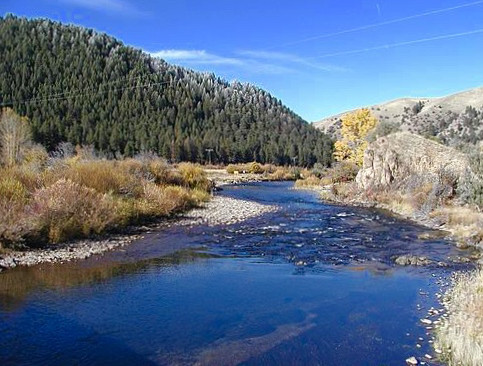 Rock Creek offers lots of different hatches throughout the year, being best know for its salmon fly hatch. This hatch starts at the mouth of Rock Creek, where it enters the Clark Fork and works its way up stream, arriving in the Big Horn Bed and Breakfast area about the 2nd or 3rd week of June. It's fun and interesting to see our fishermen meeting the challenge of creating their own flies, to match the hatch of the day.
Rainbow trout, brown trout, cutthroat trout and the occasional brook trout make these spectacular waters their home.
We encourage our guests to take advantage of this great resource located right out our door!
Local Guides and Resources